I grow in 70/30 coco/perlite in autopot. pH is in check, I set it at 5.7 and let it drift to 6.3. They're under 220W DIY COBs. Light is 30-40cm above plants, I have 6 COBs at 37W. Temperature when lights on is 25-29°C, when lights off it's never under 19°C.

4 hours before lights off they're droopy. Then they go to sleep for 4 hours. After lights on they're still perfect... for next 15 hours?
I didn't notice that before on previous plants.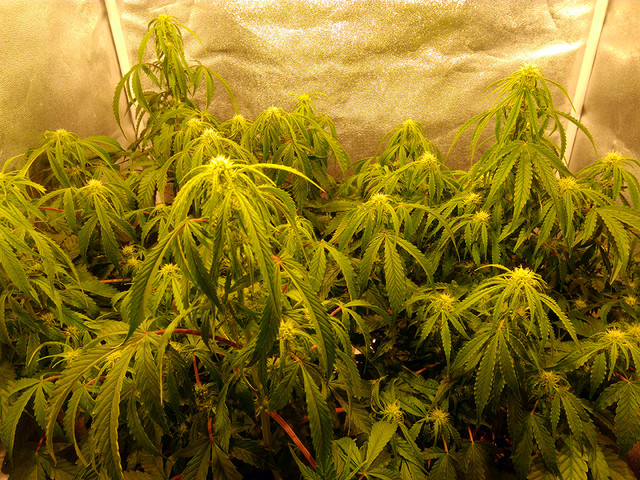 Second problem is... Calcium?