Hello,
@Waira
!!
Could you please help me?
I grow first time in 1L coco with Autopot tray. Plant is 51 days old and started budding. It's autoflower, I guess she will go around 80-90 days because of late flowering. It's summer here and temp in tent is 29-35°C, some days lower if we have rain. I use COBs. RH is 45-60%.
I am using tap water which sits 24 hours or more. EC is 0,5. I also use AN Sensi bloom, PK 13/14, Bud candy and Big bud. For now at that age. I am also adding Ca/Mg (both nitrates) before anything else in my water. I don't check pH because AN says so. But I have some pH strips (scale 4-7) so I can pretty accurate read that pH is 5,5-6,0. I know strips are not pH meter, but as I said, nutes do not need pH check.
My guess is N and Mg deficiency, with some PK. But my nutes are already at 2,5 EC, which is high in my opinion. I never gone that high, everytime around 2 EC in soil.
Here are two pictures of large and small leaves. See light green veins on larger leaf and some purple color on smaller one?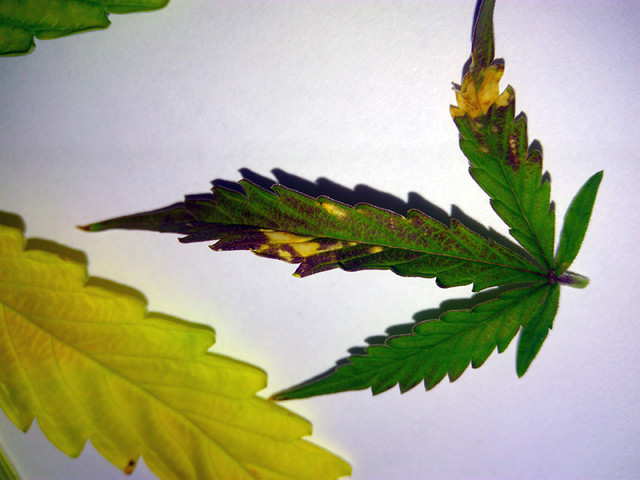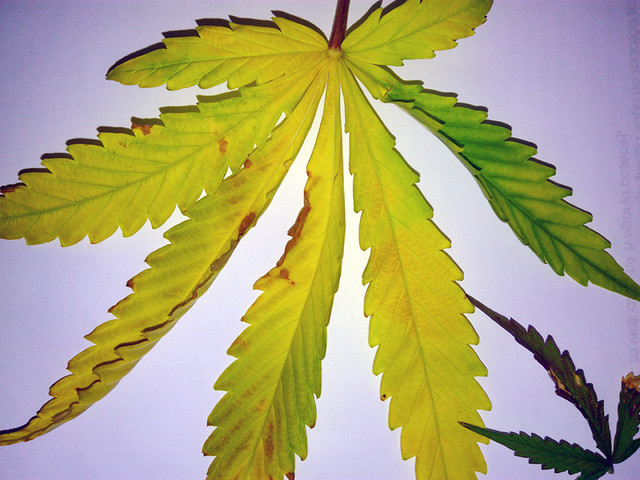 Here are pictures from whole plant: