Executive Stoner / Stoned Executive
Joined

Aug 1, 2017
Messages

118
Reputation
Reaction score

388
Points

0
Currently Smoking

G-13, Super Lemon Haze
Hello fellow growers!
Earlier this summer, I decided that I wanted to start to grow and perfect the automatic cannabis plant.
In this journal we will follow 4 different strains from FastBuds to try out this genetics.
This journal is placed under "New Growers Grow Journals" and not the official "Fastbud" section. The reasoning behind this is that this is my first auto grow and I will most likely run into more problems and questions throughout this grow, than any of my later grows, at least problems that is based on lack of knowledge. When I`m comfortable with my growing method, I will start to write more detailed strain reviews.
As I see it:
"There is no point in reviewing the strain/genetics if the product is not living up to it`s fullest potential, that`s just not fair to the seed bank."
But lets cut to the numbers!
(Due to my European origin, all measurements are following European metrics.)
Grow tent: 60x60x160 cm
Light: 600W HPS
Nutrition series:
Mills
Soil:
Grotek Supermix
(High nute mix)
Climate: 30-32 degree Celsius, 60-70% Humidity
Lights: 20/4 (off during peak hours)
Genetics:
FEM, Pineapple Express by FastBuds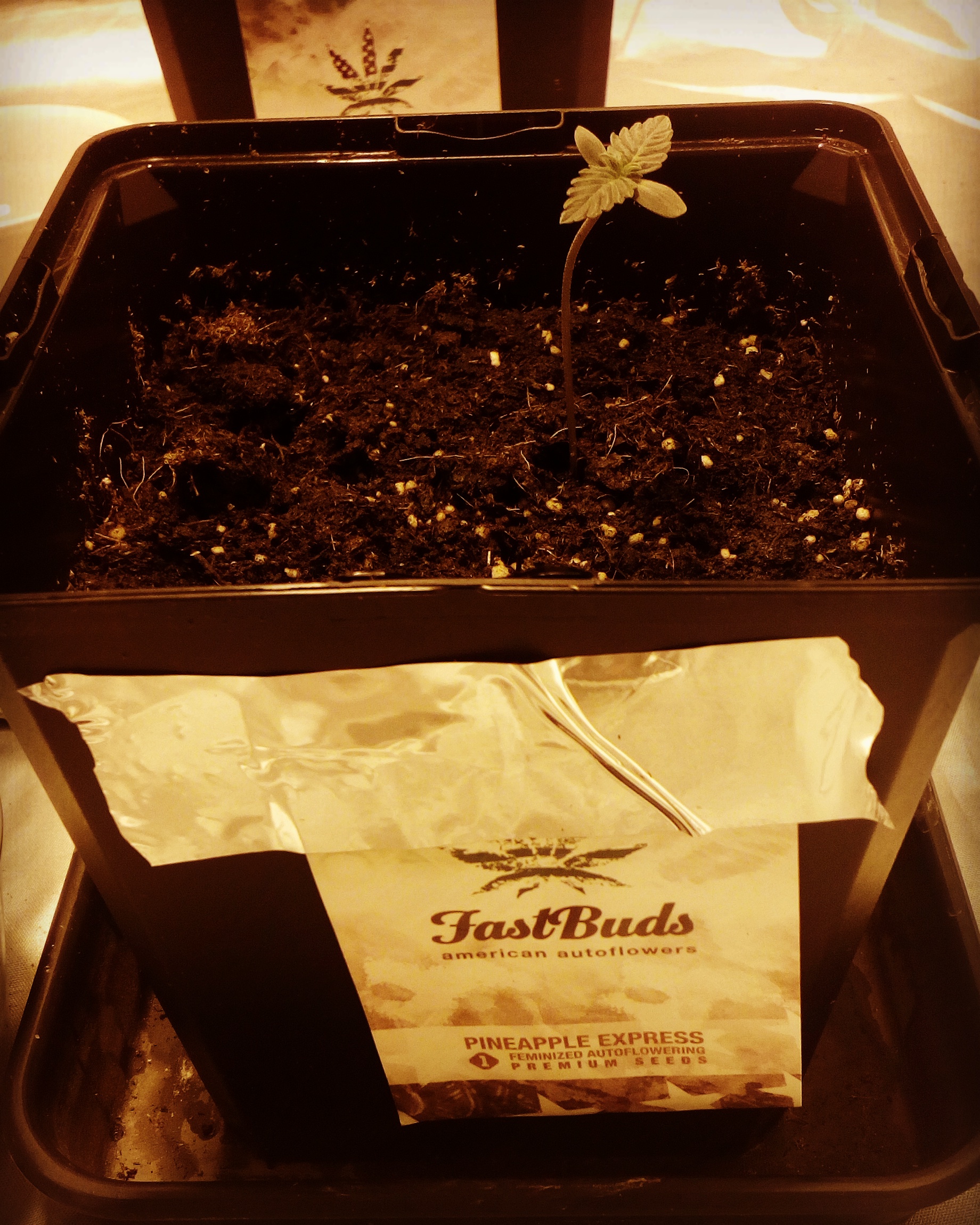 FEM, Northern Express by FastBuds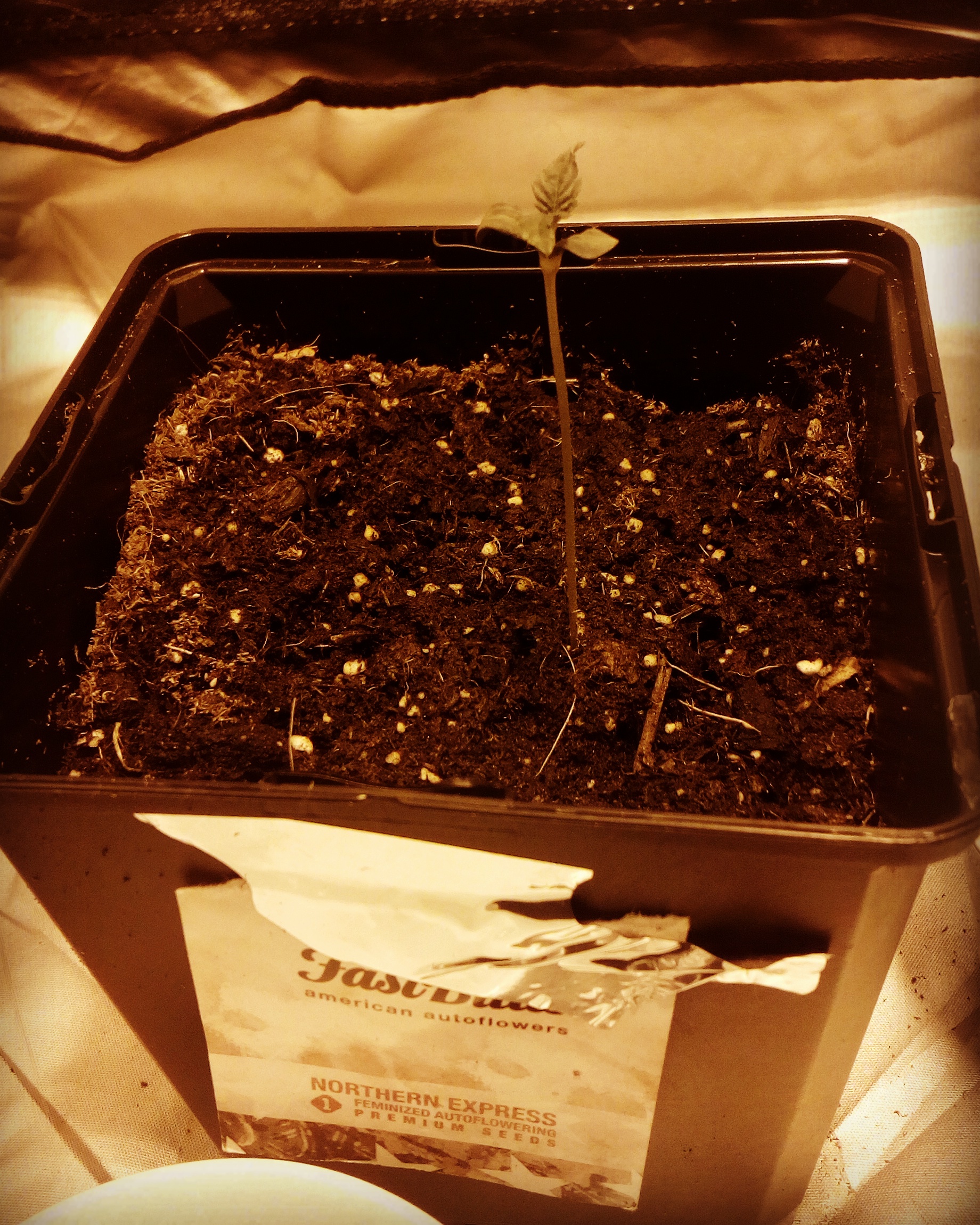 FEM, LSD-25 by FastBuds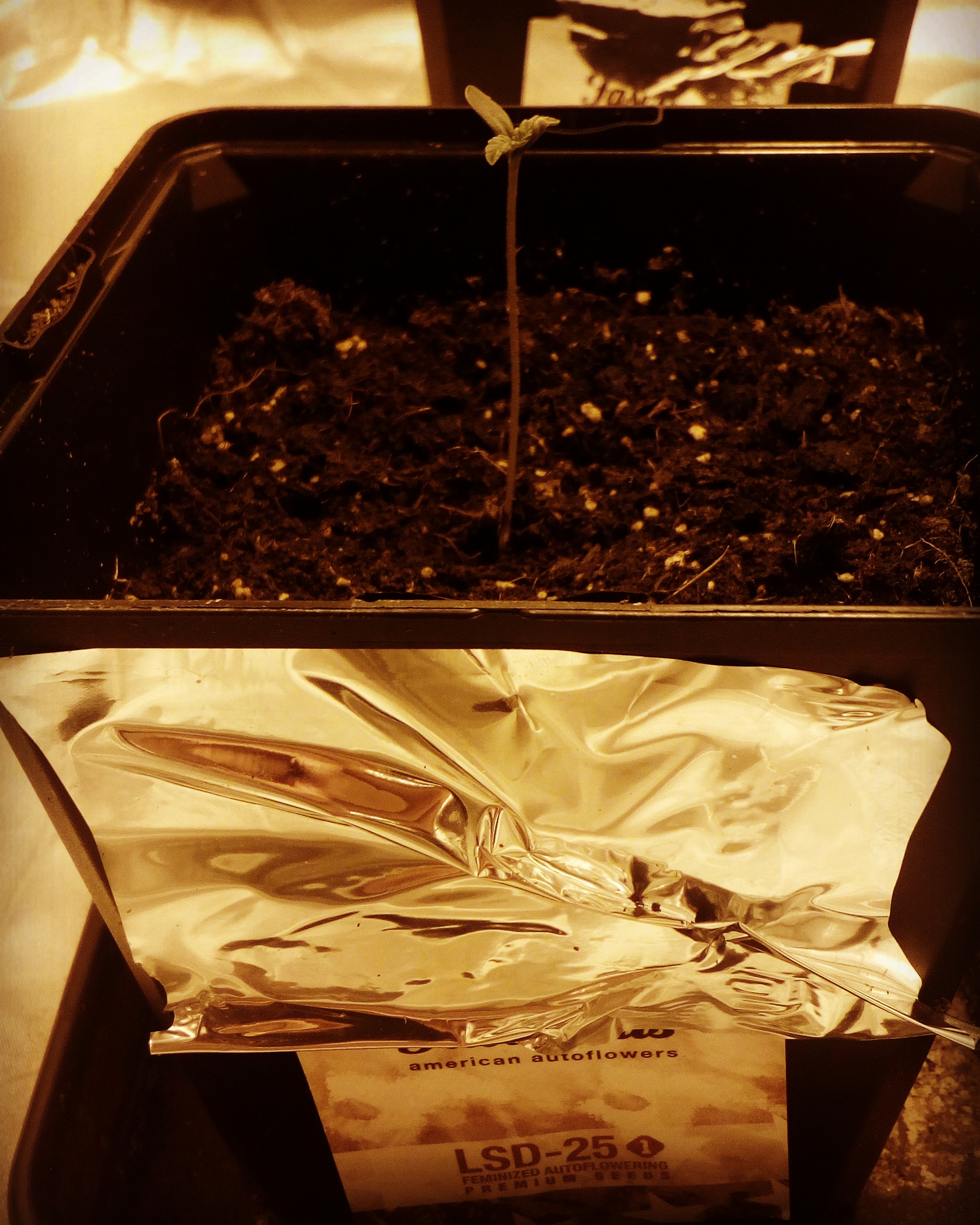 FEM, Tangie`Matic by FastBuds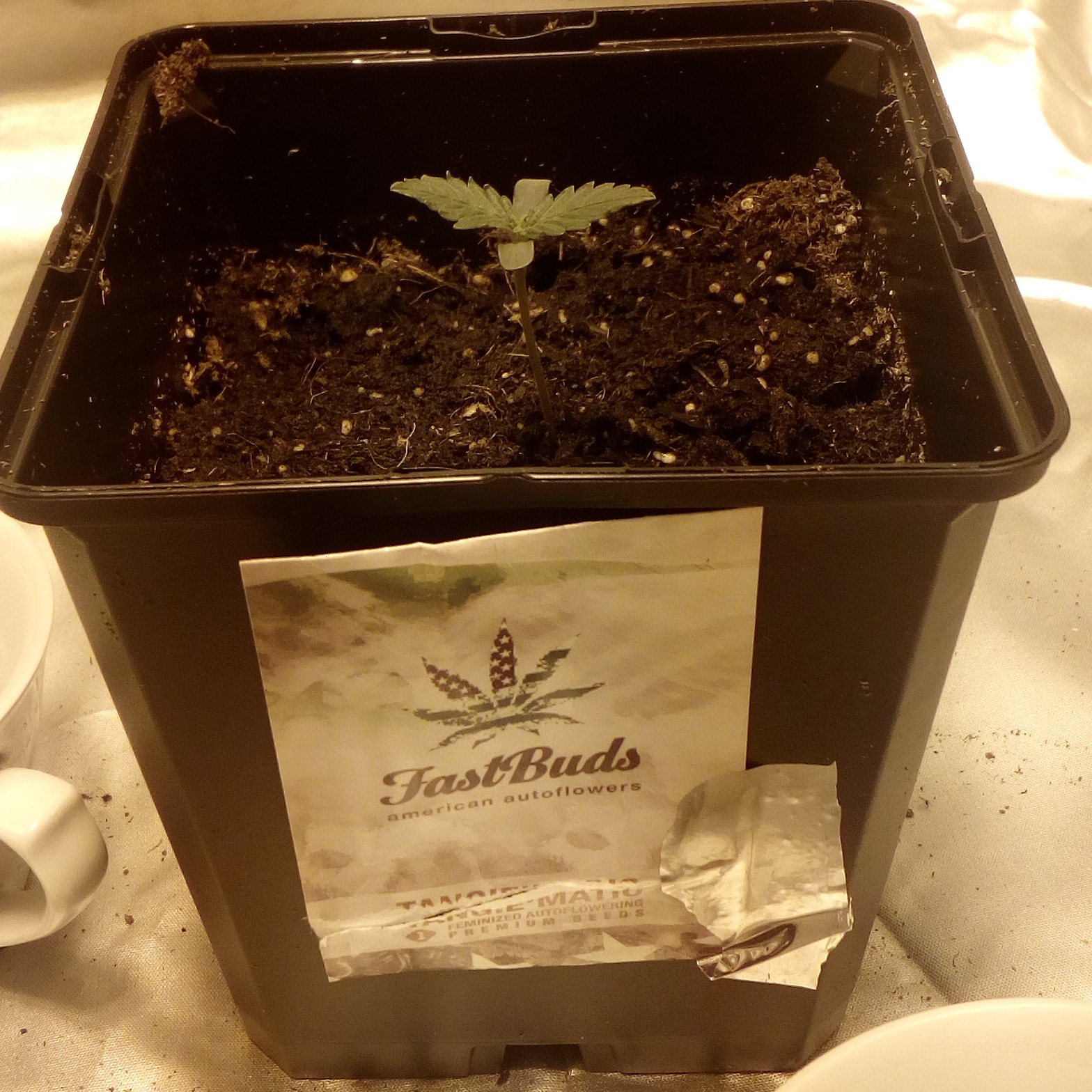 That photo was taken after week 1. See updates in the comments below.
Last edited: