Joined

Aug 20, 2017
Messages

10
Reputation
Reaction score

7
Points

0
Age

39
Greetings all. This is my first post on here so feel free to slap me down if I post in the wrong place [emoji23] This is my first auto grow. I did dabble with photoperiod plants some years ago. I decided to have a go at atom and threw myself into the lst method 2 weeks into this grow.My main questions really are what people think of size, quality, yield to expect etc as I'm struggling to really find any similar comparison. I did struggle with ph levels for the first 4 weeks, and I introduced Old-timers flower at half dose 8 days ago.
They are both growing in compost that I got from the garden center but it holds water like a bucket! My setup is 60x60x140 tent, 4" in-line fan and charcoal filter, 300w mars led, 200w 2700k cfl. 6 inch clip on fan. Running 20/4 with temps between 24°c and 29°c.
Feeding when the pots lighten, usually every other day.
Any help, advice or sagely wisdom would be greatly appreciated. Thanks guys, Much love [emoji111]
Picture 1 is Afghan Mass
Picture 2 is Amnesia haze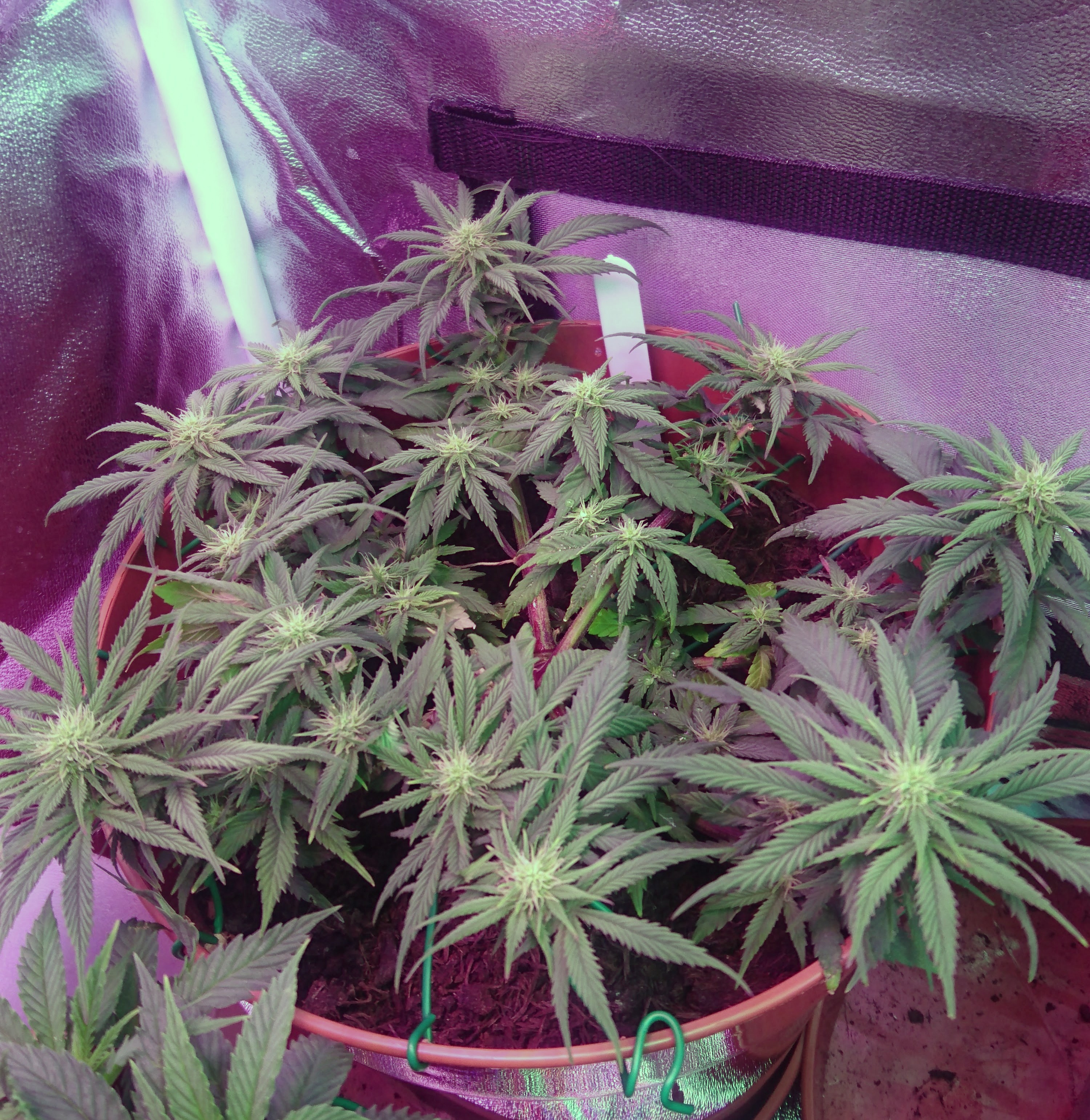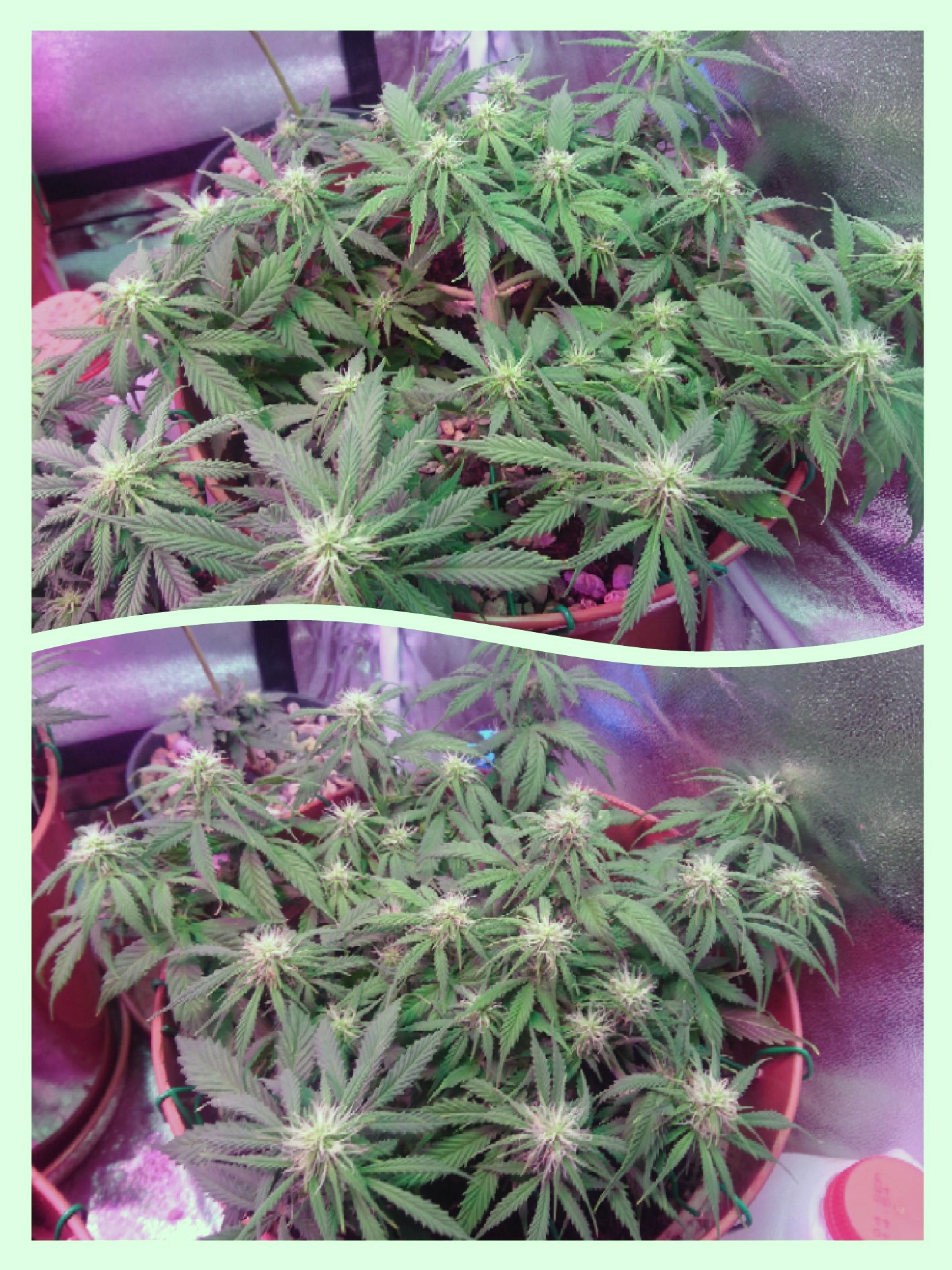 Sent from my E6853 using Tapatalk